Simulation Run Control
---

Data Modification and Visualization
Start, pause, stop, step, or fast forward simulation run.
Running a Simulation
A simulation can be started from the Action menu or from the Run toolbar docked at the right. During a simulation run, the user can examine the simulation outcome in the Result View at the Bottom Pane, monitor the simulation progress with dynamic charts, pause the simulation, fine-tune certain values, execute simulation with step-by-step or fast-forward options, run simulation through the end, or simply stop the simulation.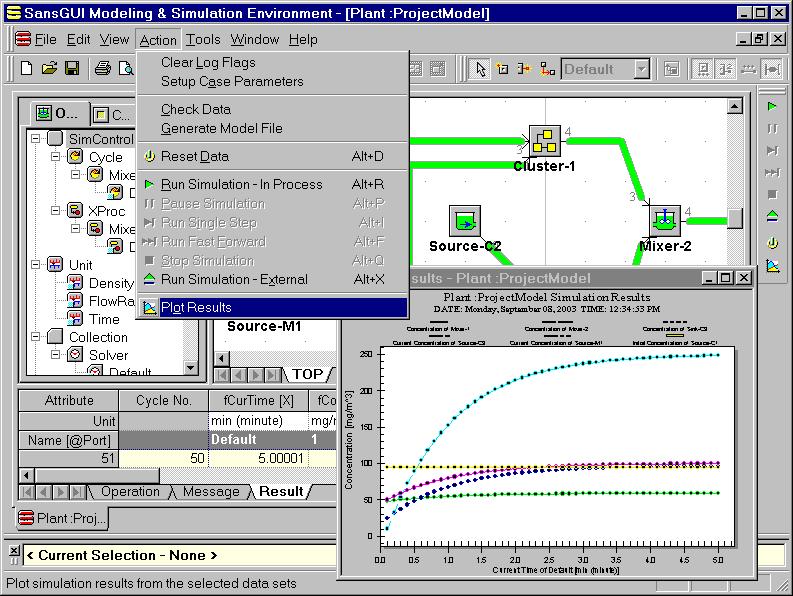 The Run Toolbar
The buttons on the Run toolbar are identified by icons similar to the control panels of video/audio devices.
See Also
---
SansGUI Modeling and Simulation Environment version 1.2
Copyright © 2000-2003 ProtoDesign, Inc. All rights reserved.