Multi-Level Class Sharing
---

Rich GUI Control Types
Reuse classes among simulators, workgroups, or companies.
Simulator Options
A simulator can be defined with options, to match the variations of the user's license levels, that include certain subsets of classes in the Schema Definition.

Class Sharing
Each class has sharing properties to indicate that it belongs to a certain option, to all options in the program, is shared by all program in the workgroup, is shared by all workgroups in the company, or is shared universally.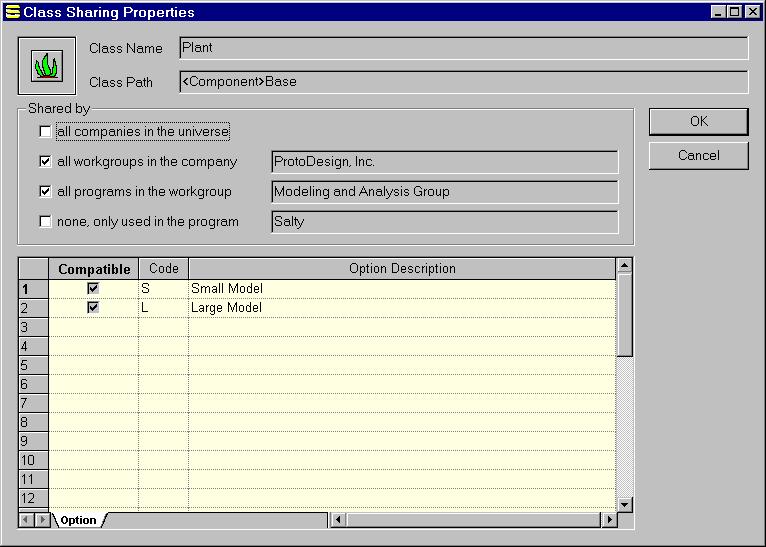 See Also
---
SansGUI Modeling and Simulation Environment version 1.2
Copyright © 2000-2003 ProtoDesign, Inc. All rights reserved.